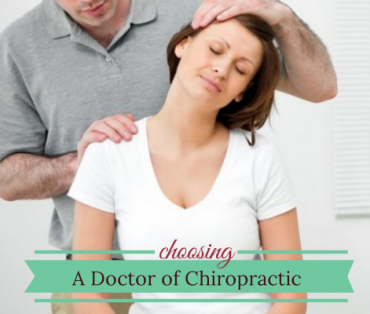 Choosing a doctor of chiropractor can be a confusing. There are many chiropractic offices to choose, but how do you know which is the best one for you?
Here are a few things that everyone should know a before choosing a chiropractor.
A meticulous chiropractor evaluates and diagnoses their patient's limitations, needs, lifestyle and goals before designing a treatment plan.
A detailed chiropractor can clearly convey to the patient the anticipated timeline of improvement based on treatment plan, the expected outcome and number of visits/cost.
A careful chiropractor will refer a patient for further diagnostic testing, or co-treatment with other medical specialists or await doctor's clearance before any chiropractic treatment is performed; if medical history warrant it.
A conscientious chiropractor will emphasize the importance of wellness by means of timely adjustments based on patient's needs, a balanced diet, regular exercise, better posture and minimizing stress.
An attentive chiropractor is willing to explain training and treatment philosophies in detail.
The care recommendations you receive from one office may be quite different from those you receive from another office. There is a much wider range of acceptable approaches and types of treatments given across chiropractic community.
Many chiropractors will incorporate a variety of methods in practice, adapting to the patient or to the problem at hand. Because the chiropractic community adheres to many different philosophies, it is best to have a consultation to see if the chiropractor is a good fit for you.
If you are interested in assistance on your wellness journey, please don't hesitate to Contact Us.