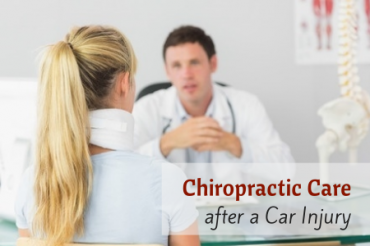 After a 
car accident injury
, pain can sometimes come on immediately, or it can cause problems that don't manifest until months later.
If you've just suffered a car accident injury, do you know if your body has been injured internally? Even if you've had a collision at a slower speed, your spine may have been misaligned without you even knowing it initially. 
That's why when you come to visit us for an appointment, we'll work closely with you to determine exactly what the extent of your injuries are to avoid guesswork.
Determining Injuries From Car Accidents
Here at Barbati & Davies Chiropractic we will examine your back and neck regions for possible injury after a car accident.  We have an x-ray facility in our office if we feel that x-rays are necessary, and we can refer you out for an MRI if we feel that that is a better diagnostic tool for your injury.   We also have a large referral base of orthopedists, physicians and neurosurgeons, if we feel that it is necessary to send you to a specialist.
Whiplash pain is an obvious, immediate sign that you have a neck injury.  Never ignore pain in your neck with the assumption that it will go away on its own.  It often doesn't just go away on its own.  Here at Barbati & Davies Chiropractic, our doctors will examine your neck to properly diagnose your injury and then discuss with you the treatment that we suggest.
Realigning Your Spine
Chiropractic care involves the process of manipulating the position of your vertebrae to help get your spine back in alignment.
We also educate you and guide your through proper exercises that work as a form of physical therapy that you can do at home, to further help relieve your pain.
Getting chiropractic care will help prevent any future pain that may come on months after your accident.
So 
contact us
 to find out how chiropractic care can help with your car accident injury.
Don't let physical pain afflict your life when so many chiropractic solutions are so accessible.