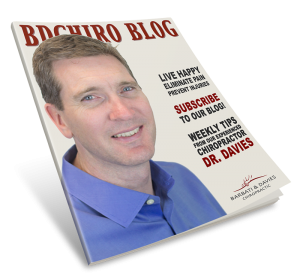 We are excited to have you at our chiropractic blog, where you will learn how to live better by preventing and eliminating pain. Here, we gather the best tips from seasoned chiropractors to help you improve the quality of your life.
Our Doctors At The Chiropractic Blog
At Barbati & Davies Chiropractic we have two resident doctors, Dr. Jim Barbati and Dr. Craig Davies.
Dr. Barbati is the founder of this chiropractic office and has been servicing the Randolph (MA) community as well as the Brockton, Quincy and all surrounding areas for over 25 years.
Dr. Davies is also a chiropractor, and has been practicing in the Greater Boston area for over 12 years.
Both our chiropractors are members in good standing with several chiropractic associations.
What Do We Write About At The Chiropractic Blog
Our number one goal is to help you improve the quality of your life. We want to help you live a life free of pain and our chiropractic blog is one of the ways we help thousands of patients do that.
We are committed to blog on a monthly basis on topics such as:
Improving your posture

Preventing pain caused by sedentary lifestyle
How to care for elderly people
Tips for sleeping better
Preventing injuries at hazardous jobs
3 Great Reasons To Subscribe
You will learn helpful tips you can share with your friends and family.
You will improve the quality of your life.
It's FREE!
Have a question? Request a topic to be featured on our blog